Footballers and Allied Workers Union of Zambia (FAWUZ)
ZAMBIA INTERNATIONAL PLAYERS IN RUSSIA ARE SAFE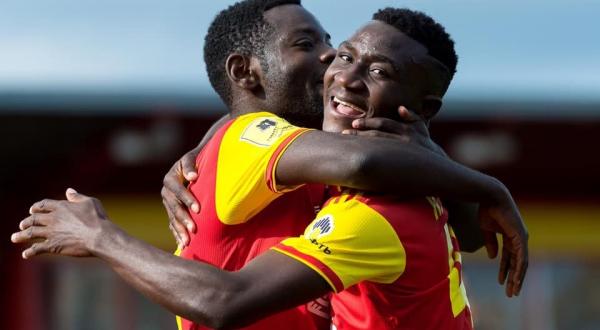 ZAMBIA INTERNATIONAL PLAYERS IN RUSSIA ARE SAFE
FAWUZ got in touch with Mrs Vivian kangwa, international player Evans Kangwa's wife concerning the welfare of the footbllers, Evans and Kings Kangwa who play for Arsenal Tula in Russia.
Mrs Kangwa said both players are safe and are still being guaranteed and assured of their safety.
She added that the league is in play and active and that they will not return to Zambia because of the situation in Russia.
"They are not coming back because of what is happening now, unless only when they are called for national duty," she said.
Mrs Kangwa further said she will inform us if there will be any changes made regarding this issue.
 "Incase the team and its management decide otherwise about foreign players I will notify you,
But as at now all is well," she said.