Footballers and Allied Workers Union of Zambia (FAWUZ)
"It felt like a scam – the 'agent' just wanted my money"Norris Angel Mwamba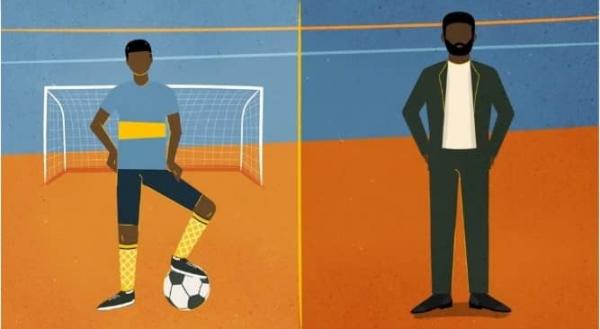 Norris Angel Mwamba is a professional footballer from Zambia. He shared his experiences with FIFPRO as part of a campaign to raise awareness about people pretending to be football agents.
By Norris Angel Mwamba
Around 2021, I was approached through Facebook by an agent calling himself Robertson. He introduced himself by saying that he was a FIFA agent from Switzerland, whose job was to scout players in Africa. He said he had seen my CV and that he wanted to take me to a Swiss club called FC Winterthur, who play in the first tier. He said they would be willing to sign me.
We had a phone call and he mentioned he had been watching me. I asked him how, as matches from Zambia are not shown in other countries. He told me that he had seen some of the videos I created myself and posted on YouTube and Facebook with footage of me playing at a tournament in Denmark, where I was named the best player. I told him about the tournaments I played with our academy team in Denmark, France and Northern Ireland, which we had won.
He wanted me to send a copy of my passport to arrange everything to go to Switzerland, but I first had to renew my passport because it had expired. He told me to do it quickly. He also asked me to get in touch with other players and I was thinking about connecting him with some of my friends on my team.
Fake Agents Africa 1
The first conversation with him was okay. The conversations after, though, were strange: I needed to pay him money for certain things, such as a visa; he had to travel to another country to arrange that visa. I told him I could do it in Zambia, as there is a Swiss embassy in our country. As well as that, the flights he had arranged were leaving from Zimbabwe, even though we have an airport in Zambia.
He asked me to pay 3,000 USD for doing my visa and arranging the tickets. I was supposed to receive my new passport on a Friday, but I could only get it the next day. When I called him on Friday to inform him about this, he said that this would be the last day that I could send it. He was pressuring me and said that he was going to pick another player instead.
I wanted to be sure that I was not being scammed, so I checked for some information about the club online. I asked him about the names of the manager and the chairman of the club, and each time he came up with different names than the club officially listed. I also checked the country code of his telephone number: I found out that he was not calling from Switzerland, but from Senegal.
I started thinking that this might be a scam; that he simply wanted my money. So, I didn't pay any money to the agent.
I was disappointed. I was hoping for good things to happen. It drained my confidence. I called him and he said: "This time things didn't work out, but you are still my player. I see potential in you." I replied: "Thank you. But I don't trust you anymore."
Robertson was not the first agent who contacted me. I have been approached around 11 times, and I think that five of those people were real agents. I have been approached by several from different countries, including Italy and Israel.
In 2020, this agent came from Italy to our club and selected three of us to go to Atalanta. The owner of my club wanted money from us. He said: "You cannot go unless you pay me."
I didn't have any money at the time, so I couldn't go. Even though I didn't have a contract with my club, the chairman had all the contacts with agents. Without him I think I would have been playing for a club outside of Zambia.
It is the dream for every player here to play outside of Africa. When you play in Europe, you can help your family. Here in Zambia, you cannot really say: "I play football and my family will benefit from it."
A lot of players have stopped playing football because of all the challenges. They would rather start working then play football here. A lot of people promise to help you to get outside of Africa, but after you've paid, they go silent. They are all the same.