Footballers and Allied Workers Union of Zambia (FAWUZ)
FAWUZ BOARD APPOINTS MR JOE KAUNDA AS NEW CEO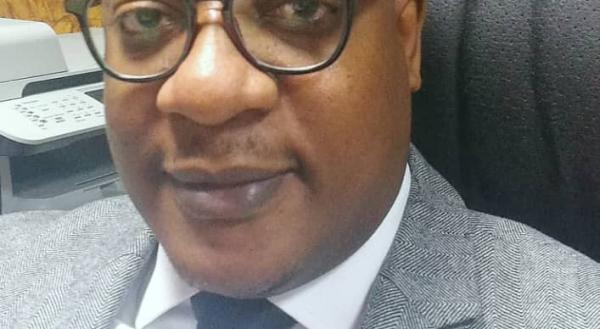 THE Footballers and Allied Union of Zambia (FAWUZ) has announced the appointment of Mr. Joe Kaunda as the Union's new General Secretary.
Making the announcement in a press release on Monday, FAWUZ President Mr. Sandras Kumwenda said the union was happy to bring Mr. Kaunda on board taking over from Mr. Linos Chalwe, who stepped down, and also Mr. Kelvin Mushipe who was acting General Secretary until this appointment.
"We are indeed happy that Mr. Kaunda has accepted to join our team as we move towards building on our most important mission of serving the footballers in our country and beyond," Mr. Kumwenda said.
"He brings a lot of experience in administration, media and international relations which is also important as we build on the foundation set up from the time we launched the union in February 2016."
Mr. Kumwenda also disclosed that he led a three member Zambian delegation comprising top footballers James Chamanga and Mr. Kaunda to the FIFPRO Africa Division Congress from 21 to 23 June in the Botswana capital Gaborone where the new General Secretary was also introduced.
Mr. Kumwenda thanked the executive for having effectively handled the selection process in picking Mr. Kaunda.
He said the player's union needed a strong secretariat to ensure that the needs of the owners of the union, the footballers, were well taken care of while guaranteeing their full participation.
And commenting on his appointment, Mr. Kaunda said he would work tirelessly to build on the foundation set up by his predecessors for the benefit of footballers in the country.
"I'm truly humbled that the FAWUZ board has shown confidence in me to contribute to helping give our footballers a strong voice and the protection of their welfare during and post their playing career stage," Mr. Kaunda said.
"Like all workers represented by other unions in other sectors, the Footballers need strong representation especially that theirs has short career span and need the Union to look into their conditions of work, the facilities at work, protection and empowering them to even transition into other avenues both in football and non-football careers after the great contribution to this beautiful sport loved by everyone in our nation."
He pledged to work with FAWUZ founder members to realise the Union's vision including all stakeholders starting with the Government, FAZ, all clubs and cooperating partners to ensure the interest and welfare of the players were well taken care of.
Brief Background
Mr. Joe Kaunda is a seasoned administrator, veteran journalist in print and electronic media and an experienced diplomat.
 He worked for the defunct Post newspapers Limited for 16 years before being appointed into Foreign Service in 2012. He served as Deputy High Commissioner from 2012 to 2015 before his transfer to France as Deputy Head of Mission till 2020. He has been involved with youth soccer development and administration for over a decade.
EDITOR'S NOTE:
FAWUZ was established and registered on 10th February, 2016 as a union to represent footballers and Allied workers in football.
FAWUZ besides being affiliated to FAZ is a registered with the Zambia Congress of Trade Unions (ZCTU) and has the world footballers union FIFPRO as its mother body.
FIFPRO is the only worldwide representative organisation for professional footballers and is the mother body for all footballers unions globally.