Footballers and Allied Workers Union of Zambia (FAWUZ)
FAWUZ Bi-annual General Meeting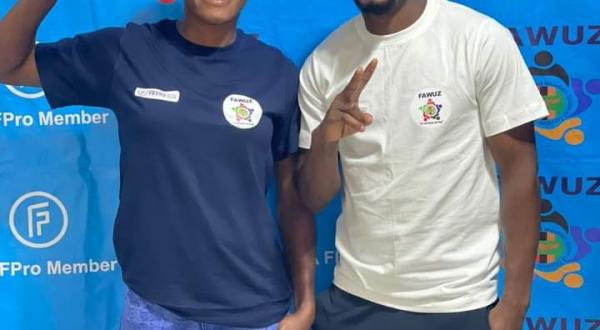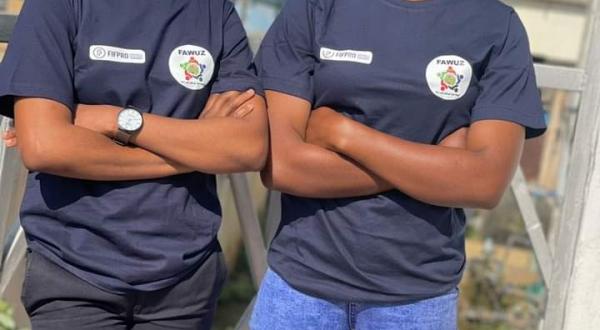 The Footballers and Allied Workers Union Of Zambia yesterday held its Bi-annual  General Meeting at the Eastern Moon Hotel and elected it's General Secretary Joe Kaunda who went unpossed during the event FAWUZ executive was also represented by vice president Noel Mwandila, senior Trustee Sashi Chalwe and Treasurer Kelvin Mushipe,Kaunda will take over from Linos Chalwe who had resigned last November.
In attendance were football players from across Zambia who play in different leagues and Women representatives from different football clubs.
Some of the notable Footballers who attended the AGM included Red Arrows striker James Chamanga , Zesco United midfielder Collins Sikombe,Kabwe Warriors Akakulubelwa Mwachiaba  and FC MUZA's striker Chipo Sondashi.
And Zambia Congress Of Trade Union deputy General Secretary who is in charge of Finance Evans Chungu urged the Players Union to come up with a strategy that can let Zambian players both local and international  invest in the game.
He further stated that some of the players who are abroad can help improve the game of football.
The new General Secretary said his secretariat will embark on a massive recruitment drive  across Zambia in order to bring in more members.
In a vote of thanks Chamanga who was wearing two hats as a footballer and a member of the FAWUZ said there is need  for more players to join the union as it is going to be beneficial for them adding that it will also it will help grow the sport in Zambia.He further stated that the Union will fight for the players to have better conditions and facilities.