Footballers and Allied Workers Union of Zambia (FAWUZ)
FAWUZ AND ZAMBIA MOURNS THE 4TH PRESIDENT OF ZAMBIA RUPIAH BANDA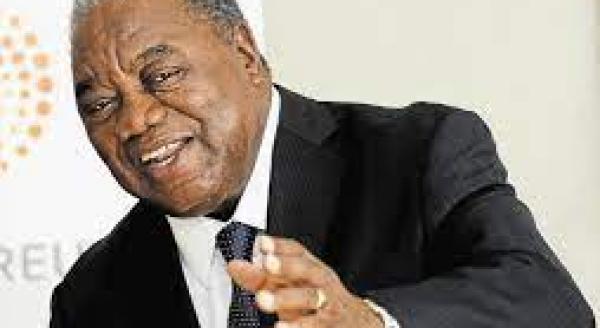 FAWUZ AND ZAMBIA MOURNS RB
It was with great sadness that we learned of the passing of the former President of the Republic of Zambia, His Excellency Mr. Rupiah Bwezani Banda. On behalf of all the Footballers and Allied Workers Union of Zambia (FAWUZ), we send our deepest condolences to Mr. Rupiah Bwezani Banda's family at this difficult time.
He will no doubt be remembered for his distinguished service to Zambia, in particular, his role in cementing the values of democracy within Zambian society.
Mr. Rupiah Banda contributed massively to football development as well as player's welfare not only when he was a patron but also during service as Vice President of the Football Association of Zambia.
His love and enthusiasm for football allowed him to open doors for Zambia footballers to move to Europe, this which was coupled with creativity, allowing him to establish a football academy in Zambia. He was among the first pioneers of football academies which was unheard of at the time. Chiparamba Academy among the few academies, which produced a number of players who later went to play for the Zambia national team.
His loss will be particularly felt by the Zambia football fraternity, especially the players who he had embraced and worked so hard.
The memories of his brilliant leadership will, however, remain a source of inspiration and encouragement to the footballers as well as many Zambian Citizens especially noting that he served football in different roles starting from being a fan to administration and eventually FAZ Patron. 
Our thoughts and prayers are with you Mrs. Thandiwe Banda and the Banda family at-large. We pray that God gives us all the strength, courage and Love that earned Mr. Rupiah Bwezani Banda the esteem of his countrymen and Women.
His leadership will remain as a lasting legacy for all of his fellow African leaders but mostly his countrymen and women.
Go well His Excellency 4th Republican President Rupiah Bwezani Banda
MHSRIP