FAWUZ prioritises women's football development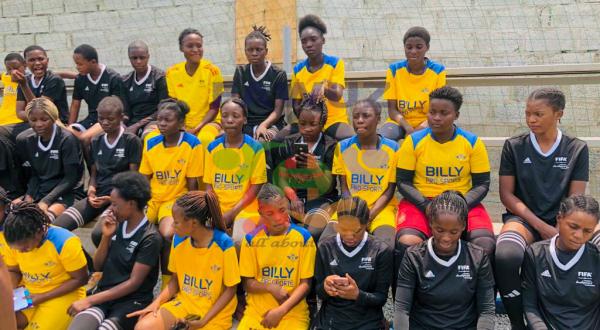 FAWUZ prioritises women's football development
Support to the development of women's football in Zambia is a priority for the Footballers and Allied Workers Union of Zambia (FAWUZ).
FAWUZ General Secretary Joe Kaunda made the commitment during a recruitment and sensitization programme on Friday, the 29th of September  2023 to Luyando Foundation Academy Girls at Shamuel Training Facility in Makeni.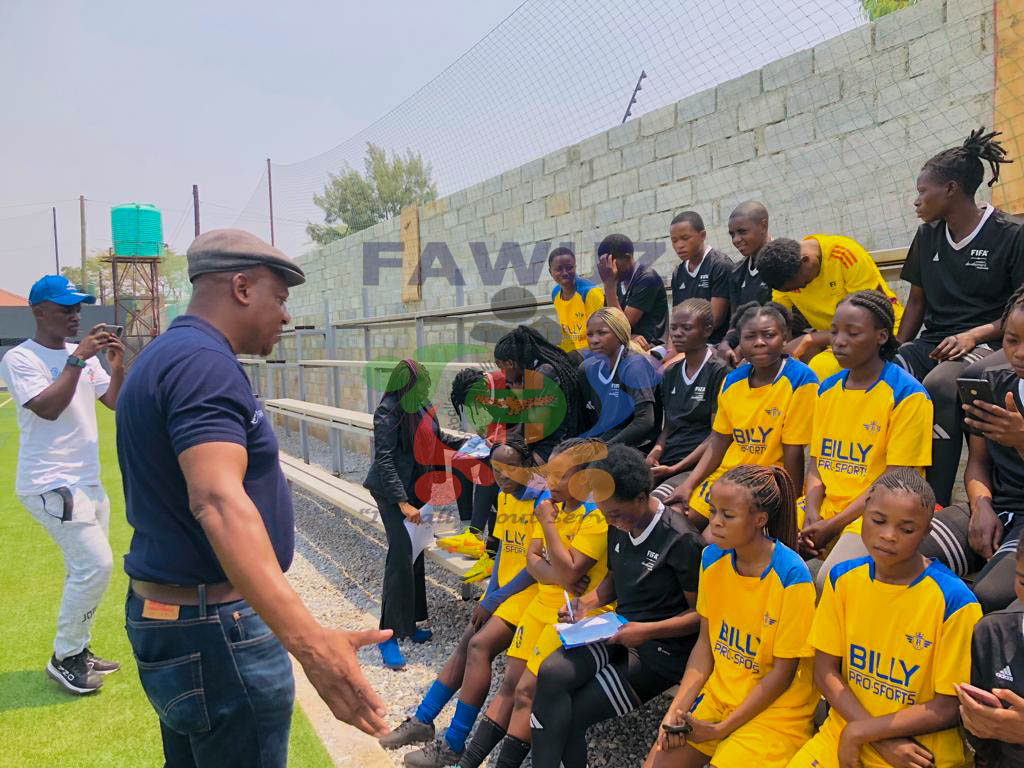 Addressing the Luyando Foundation Academy FC players, Kaunda observed that while men's football had received all the support, the development of women's football also deserved support to offer the girls equal and solid career and life choices.
He said FAWUZ had noted the great potential and successes registered in women's football and called for increased support to tap into the talent which had seen the country's proud first appearance at the FIFA women's world cup.
"We want more of this success and you are the players that will one day very soon take that role. We will offer you the support to get there," Kaunda said.
He congratulated the girls on winning the promotion to the Women's National League.
He also emphasized the importance of being a member of the Union and the benefits that accrued to the players after joining.
He also spoke of the services the Union was offering such as legal representation,  Financial Literacy, assistance with contract interpretation and negotiations which includes dealing with contract disputes.
He further highlighted the programmes on player welfare and conditions of service, post career programmes including protestion against all forms of abuse.
Players Relations officer Kelvin Mushipe told the players about the importance of signing up for membership to ensure all players were represented.
Also on the FAWUZ delegation was deputy General Secretary Innocent Chongo, women's soccer representative and communications officer, Kazembe Chibale and media officer Ruth Mumba.
The delegation also conducted a session on procedures on voting for the World 11 which closed on Friday. The World 11 is an annual event of world players Union, FiFpro, where players in the world's premier leagues both men and women vote for their peers to make a short list of the best 11 of the world for women and the men.
FAWUZ is affiliated to the World players Union FIFPro and is rolling out player targeted programmes as part of this mandate.