FAWUZ Donates Sanitary Towels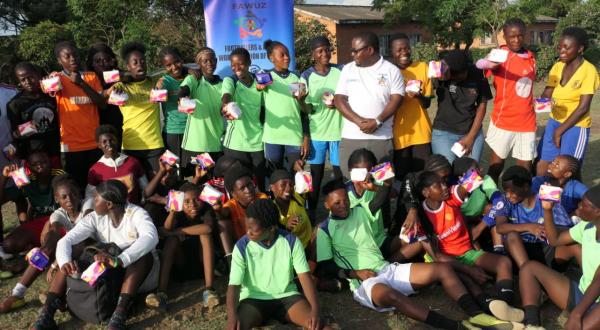 The Footballers and Allied Workers  Union of Zambia yesterday went to donate Sanitary towels to FAZ Women's National League Team Luyando Foundation Fc.
 Acting General Secretary Mr Kelvin Mushipe gave the girls a pep talk and encouraged them  not only to work extra hard on the pitch but at school aswel,cause football is a short career and school is not.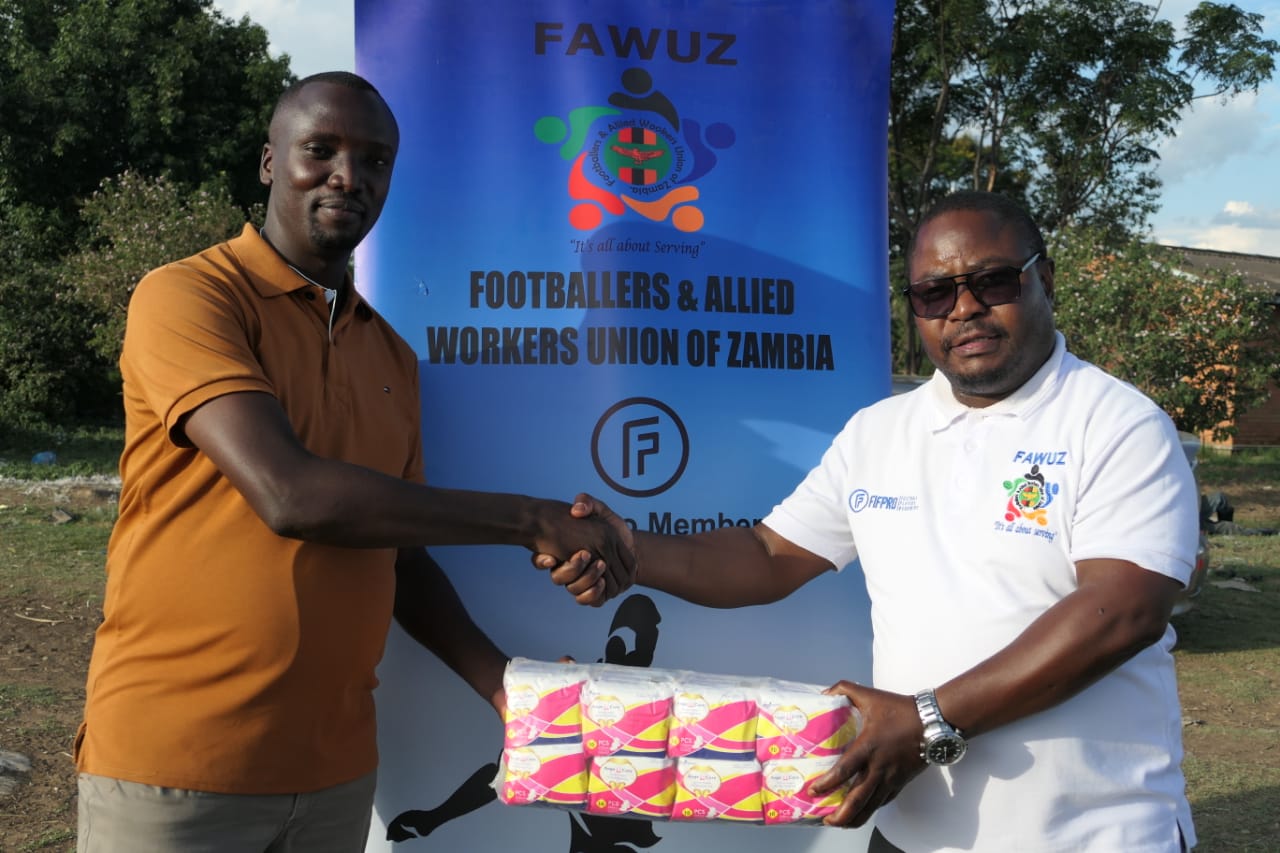 The Deputy General Secretary Mr Chongo Innocent also encouraged the girls about working hard at school for FAWUZ is doing a campaign called BACK TO SCHOOL .
He further went on and explained what the campaign is all about.
After that was all said and done Ms Ruth Mumba our Media Officer and Ms Kazembe Chibale our Communications Officer talked to the girls about the importance of having personal hygiene,and mostly hygiene as girls,they also talked about how to use Sanitary towels and the importance of using them when the time arises.
The vice Captain Evarine Susan Katongo really thanked FAWUZ on behalf of Luyando Foundation for the good gesture and that they should continue doing it as they are promoting good hygiene amongst a girl child,she also stated that"not all girls can manage to buy Sanitary towels,so FAWUZ should continue doing this even to other Clubs".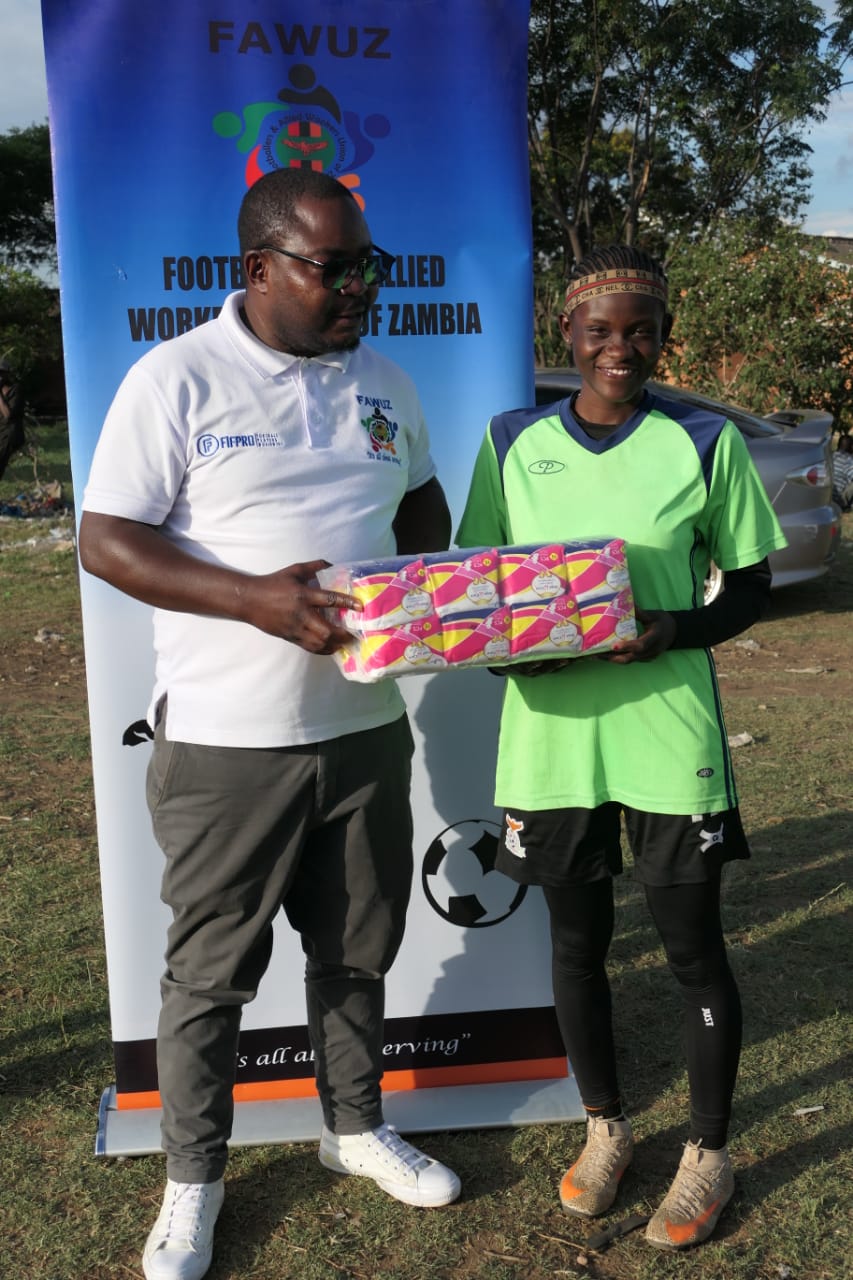 In Conclusion Coach Benard and the team manager thanked the Union for the visit and the Sanitary towels that we contributed to the team,as it will help the girls alot,he said that FAWUZ should continue doing it to other clubs too